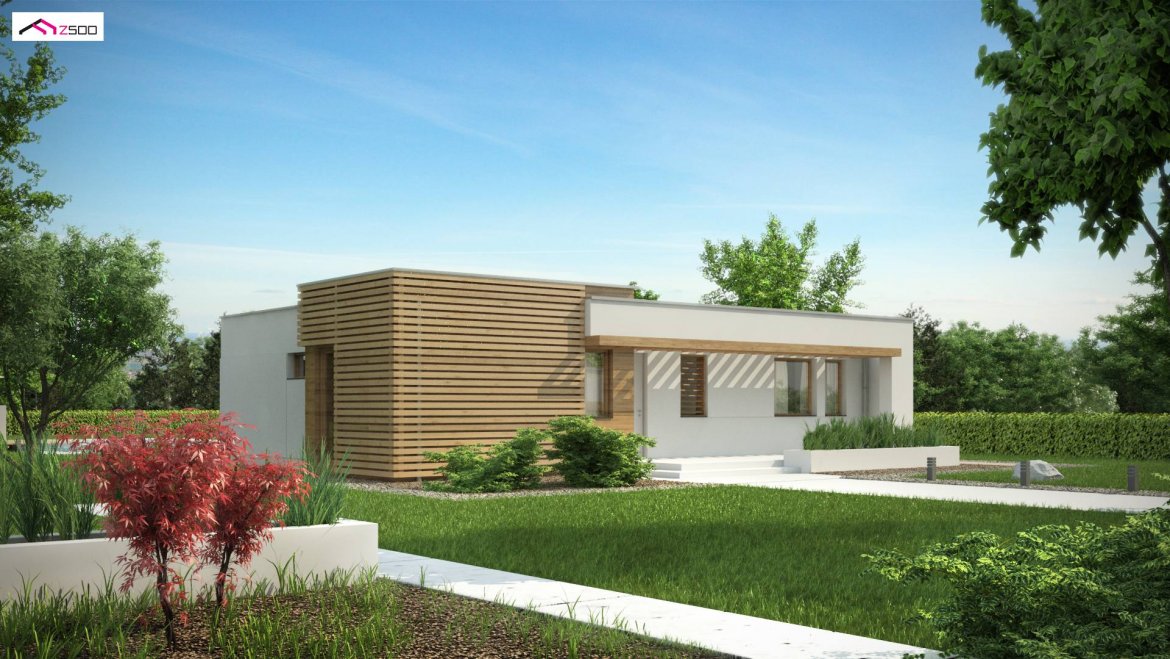 HOUSE DESIGN WITH AN ATTIC ZX53, PDJ -5041
DESCRIPTION
Zx53 is a one-story house with a shapely, modern shape. On a small area of ​​just 100m2 offers a rich utility program with three bedrooms. Carefully selected elements of the facade finish and arcades with pergolas emphasize its innovative character.
The simple design allows almost any interior arrangement. Partition walls can be moved and removed freely. The leisure zone is a spacious living room connected to an open kitchen. The kitchen includes a handy pantry, next to it is an additional toilet with a window. In the night part there are 3 comfortable bedrooms, each with a large balcony window and a comfortable bathroom. There is a direct exit to the covered terrace from the living room and the host's bedroom.
Zx53 is an offer for people who value simple, sophisticated minimalism and functionality. The project shows that a modern house does not necessarily mean a large and expensive investment.
TECHNICAL DATA
HOUSE DESIGN WITH AN ATTIC ZX53, PDJ -5041
The area is 99.22 m²
The building area is 124.84 m²
Cubature 262.90 m³
A depression angle of a roof 3.00 °
Roof area: 94.76 m²
Building height 4.00 m
Min. Plot dimensions: 18.29×21.79 m
Author Piotr Zwierzyński