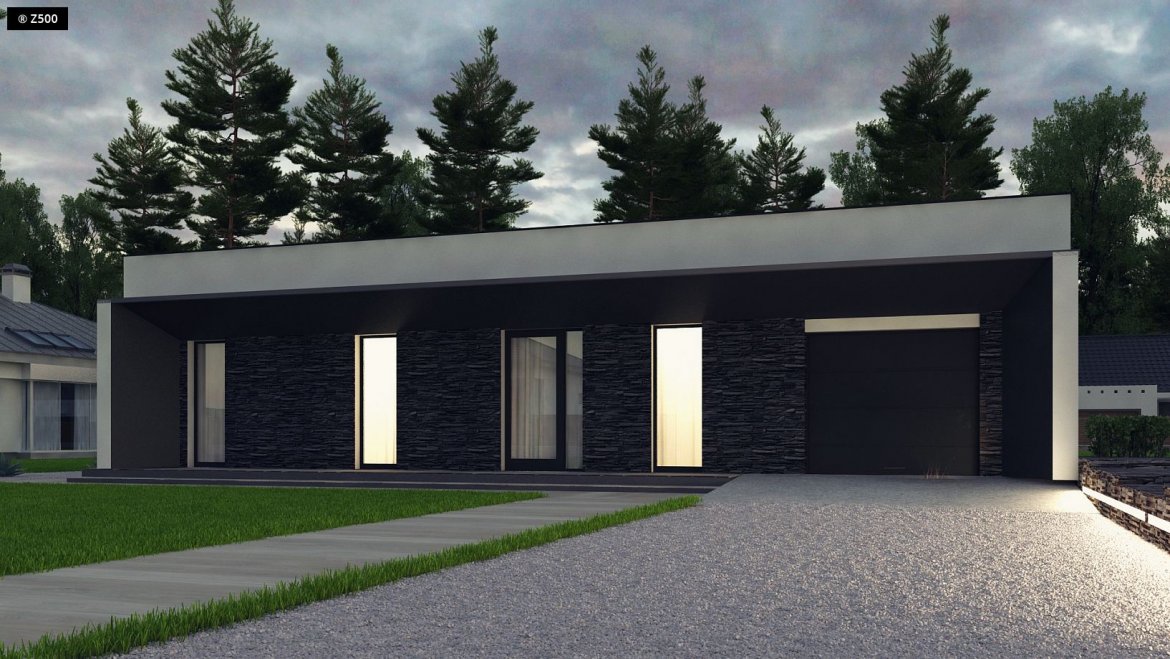 HOUSE DESIGN WITH AN ATTIC ZX 160, PDJ-9794
DESCRIPTION
A modern, one-story house with a flat roof and a single garage. It meets the expectations of even the most demanding people.
The façade was finished with wooden panels. White plaster and wooden decorative elements go great together.
The ground floor is divided into day and night part of the house. Large glazing is undoubtedly a great advantage of the presented project.
The less than forty-meter living room with fireplace was intentionally designed on a square plan to increase its positioning. It has double wings of balcony doors, thanks to which the room is always clearly illuminated.
All rooms have exits for a covered terrace. Thanks to this, we will be able to get some fresh air during everyday activities.
The Zx160 house plan is dedicated to people who like elegant, modern style.
TECHNICAL DATA
HOUSE DESIGN WITH AN ATTIC ZX 160, PDJ-9794
Usable floor area: 140.20 m²
The built-up area is 189.90 m²
A depression angle of a roof 1.00 °
Roof area 198.00 m²
Building height 4.30 m
Min. Plot dimensions: 22.46×22.76 m
21.60 m² garage
Author arch. Piotr Zwierzyński