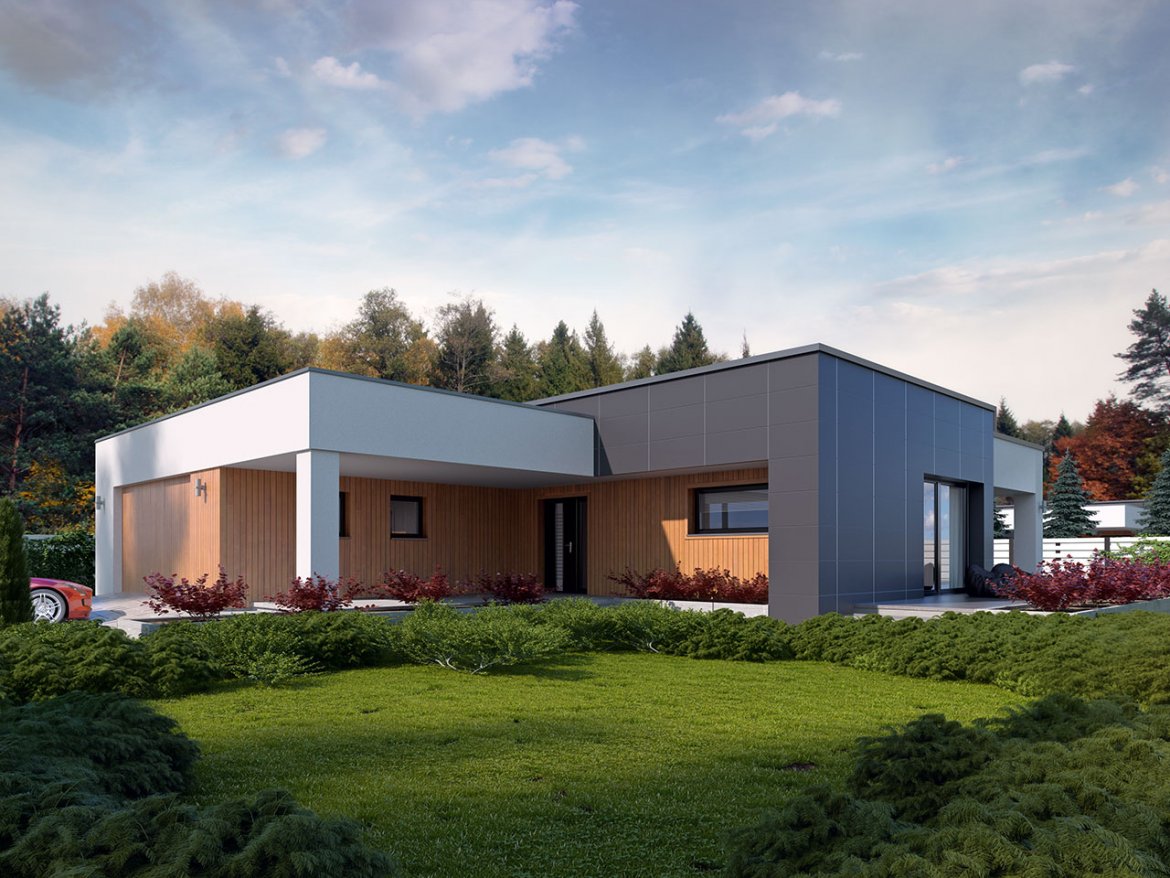 HOUSE DESIGN WITH AN ATTIC ETNO, PDJ-9699
DESCRIPTION
A one-story single-family house with a double garage maintained in the style of a modern villa. It combines the modern nature of the facade with a simple, classic arrangement of rooms. It is a very comfortable, simple and functional house, which with its full program ensures optimal comfort for a family of 4. The spacious living area has a large living room, dining room opening to the garden through huge glazing, kitchen with pantry and toilet.
The advantage of the design is a large, partly roofed terrace. The proposed, interesting and spacious arrangement of the rooms enables a number of arrangements. The night part has 3 comfortable bedrooms, two of which have a terrace and a bathroom.
A large boiler room has been designed in the house, accessible from the vestibule, whose parameters allow the boiler to be installed on any type of fuel, including solid fuel and a double garage. The advantage of the design is its simplicity both in the layout of the rooms and in the facade solutions, where simple, classic materials and subtle detail give modern style.
TECHNICAL DATA
HOUSE DESIGN WITH AN ATTIC ETNO, PDJ-9699
Usable area of 115.69 m²
The building area is 192.92 m²
Cubature 802.00 m³
A depression angle of a roof 2.00 °
Roof area 216.00 m²
Building height 4.49 m
Min. Plot dimensions: 23.35×26.15 m
Garage 35.34 m²
Author arch. Rafał Zdanowicz, arch. Tomasz Siemieniuk