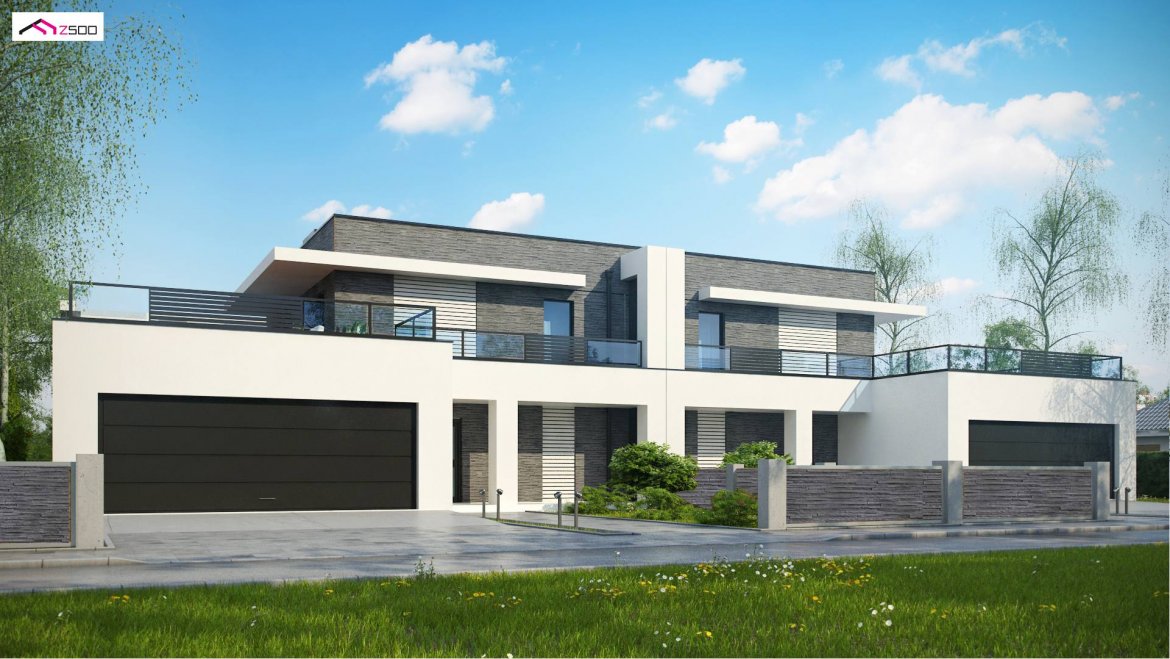 HOUSE DESIGN WITH AN ATTIC ZB16, PDJ -8826
DESCRIPTION
Zb16 is a two-story house with a double garage. The simple, modern shape has been enriched with large glazing, simple pillars and arcades. A flat roof as well as the raw colors of the façade complete the whole.
The interior of the house has been designed as two separate apartments.
On the ground floor there is a master bedroom with a bathroom, a smaller guest room, a bathroom and an open day zone, i.e. a living room with kitchen. Direct access to the garden from every room.
The second floor of the building, i.e. the living room with kitchen, bathroom and bedroom. The apartment has a 100-meter terrace, which is the biggest advantage for future residents.
TECHNICAL DATA
HOUSE DESIGN WITH AN ATTIC ZB16, PDJ -8826
Usable floor area: 167.95 m²
The built-up area is 181.44 m²
Cubature 551.59 m³
A depression angle of a roof 2.00 °
Roof area: 62.45 m²
Building height 7.30 m
Min. Plot dimensions 25.45×20.20 m
38.11 m² garage
Author Piotr Zwierzyński